---
We currently have 900 articles about Earth's impending doom.
Invader Zim: Enter the Florpus has arrived on Netflix! The movie follows Zim, who suddenly reappears to begin Phase 2 of his evil alien plan to conquer Earth. His longtime nemesis Dib sets out to unmask him once and for all!
Many of the main voice actors returned to reprise their roles from the original series, including Richard Horvitz, Rikki Simons and Andy Berman! The show's creator, Jhonen Vasquez, also returned as an executive producer alongside Mary Harrington.
The movie has been a hit with fans and has them clamoring for a TV return for the series, especially after a 13 year wait since the last episode premiered!
What did you think of the movie? Join the Discussion!
Would you like to help Invader ZIM get back on air as a full fledged animated TV series again?
Then visit any or all of these links!
Ms. Bitters
is the teacher for
Zim
and
Dib's
class at
Skool
. She constantly pronounces that everything is pointless and doomed, and may not actually be human.

Howdy, squishy! We are here to vomit language with the young man who lives in this shelter unit.
— The alien disguised as "Fred", Abducted
Affiliated Wikis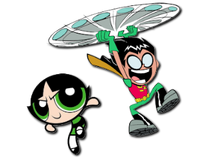 Community content is available under
CC-BY-SA
unless otherwise noted.